5 Apartment Balconies We Love
If you live in a condo or an apartment with a balcony, then don't take it for granted by using it as storage or not using it at all. Take advantage of that extra square footage and use it to relax, hang out, and have your morning coffee or evening wine. Here are some ideas to turn your balcony into the ultimate outdoor oasis.
1. A couple of rotan chairs, a prominent plant and nice flooring, come together to create a simple and quiet space for relaxation. 
2. This chaise lounge and side table in the covered enclosure, creates a nice zen area; perfect for those lazy days.
3. Add more seating like a corner bench to enjoy in conversation with friends and family over coffee or a cocktail.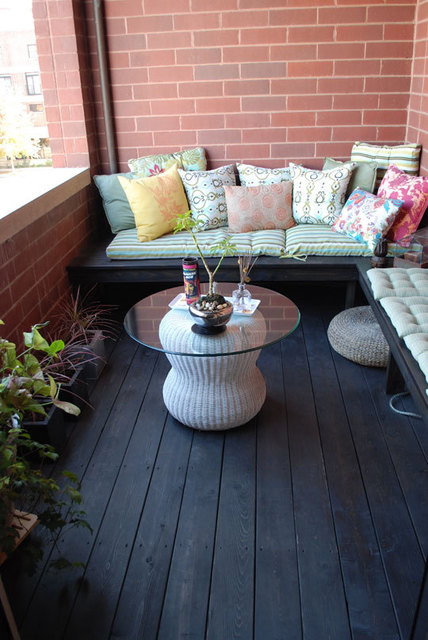 4. Who says you can't have a green space when living in an apartment or condo? In this picture, this little baby is enjoying her bit of green space with fake grass, and a variety of plants.
5. If it's true tranquility you're after, get a few simple pieces of furniture and a plant or two and you've made yourself an outdoor space.