Thanksgiving Decor Ideas for All Styles
You can incorporate Thanksgiving into your decor, no matter what your personal style is – from simple to chic to classic to rustic. We've put together a few easy ideas for you just in time for the Thanksgiving weekend.
1. Clean and Simple
If your decor style leans more to simplistic and purposeful, then you can choose natural decoration that can take you into the winter season. For example, in the picture below, a simple arrangement of pine cones, greenery and candles creates an elegant look without disrupting the usual decor.
2. Fall Festive
For something more fun and vibrant, you can go with a more festive arrangement. The picture below incorporates pumpkins, gourds and vibrant oranges.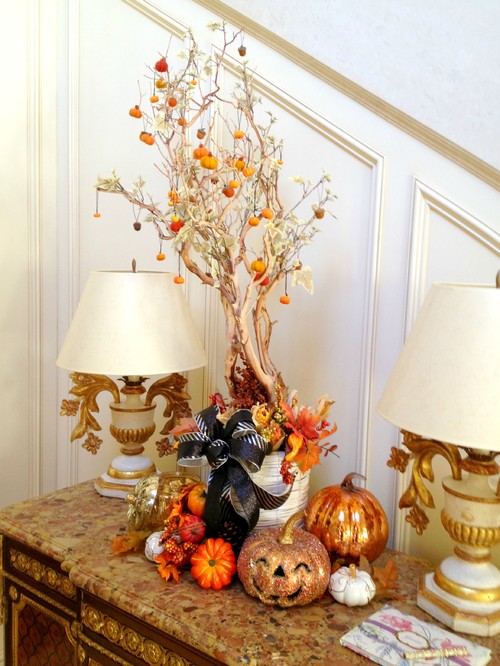 3. Thanksgiving Chic
If you like things to look posh, go with cool whites and metallic in your Thanksgiving decor. The pumpkins below are painted in white, silver and even jeweled up!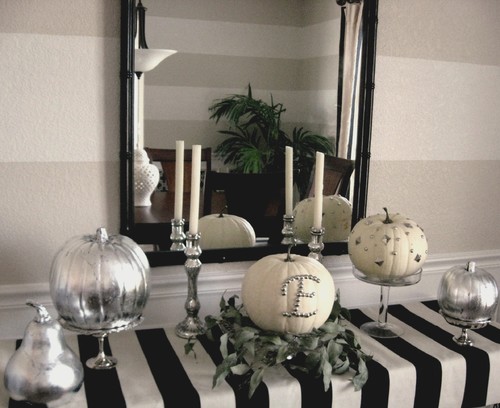 4. A Return to Classic
If you are traditional at heart, an arrangement of pumpkins, squash and other fall foliage will create a warm and classic Thanksgiving feel.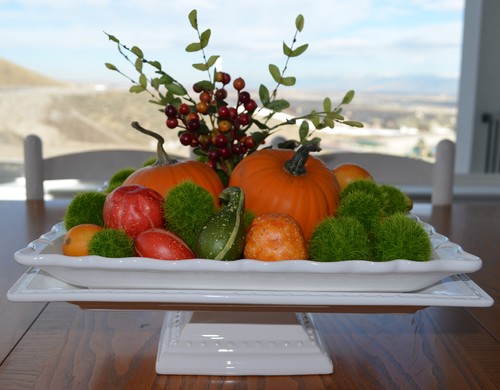 5. Rustic Elegance
Rustic decor can add a charming and casual feel to your dinner party. Mix together candle light with natural materials like fall foliage and wood, and re-used items like mason jars.