Achieving "Hygge" at Home
If you haven't heard the word "hygge" (pronounced hue-gah) yet, let us explain. The Danish word is used to describe that warm, cozy and special feeling you get at times, whether it's at home or out, alone or with others. There are easy ways to achieve this feeling right at home. And, who doesn't want to feel warm, cozy and special feeling at home, especially during the winter months? So, check out our tips on how to execute "hygge" at home.
Candles
There's nothing more warming than the glow of candlelight. Scented or not, candles add a soft and comforting feeling to any room.
Soft textures
Warm and cozy literally translates to soft, lush throws, cushions, and rugs. Think about how you feel when your toes embrace a soft rug, or when you can snuggle up on the couch in a soft blanket or rest your head on a over sized cushion. Yes, all these delightful things help create that "hygge" feeling at home!
Entertain
Invite your family and friends over for a casual affair. Get cooking and baking, and don't worry about the formalities. Engage in conversation with your loved ones over food and drink. And remember, imperfection is just fine.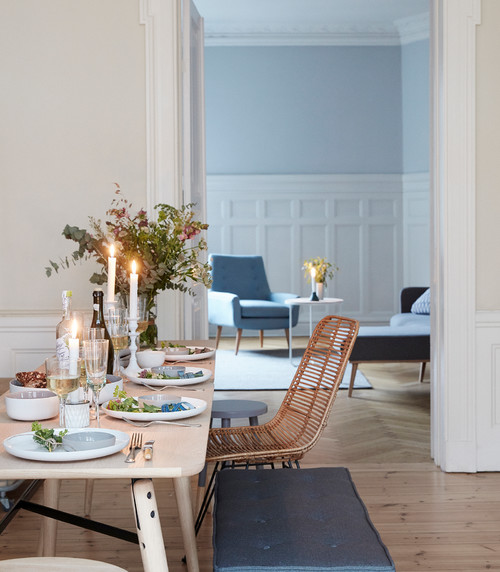 Love Your Home
Another way to achieve "hygge" at home, is to simply love your home. We are often dreaming of a nicer kitchen, a bigger space, a new tv…but if we embrace what we have, and make the most of it, our home can be very much enjoyed. And that feeling of contentment, will translate over to your guests when they come over too.