Tabletop Tree Ideas
You don't always have to go big to make a statement, even with Christmas trees. Yes, there's nothing quite like a large and beautifully lit Christmas tree, but if you don't have enough space for one, or feel it's too much hassle, then a smaller tree can also be quite festive. We've rounded up a few ideas for your tabletop tree!
1. Au Natural – This real mini Christmas tree with paper ornaments and a cute bag to sit in, is a great way to be festive without all the bells and whistles.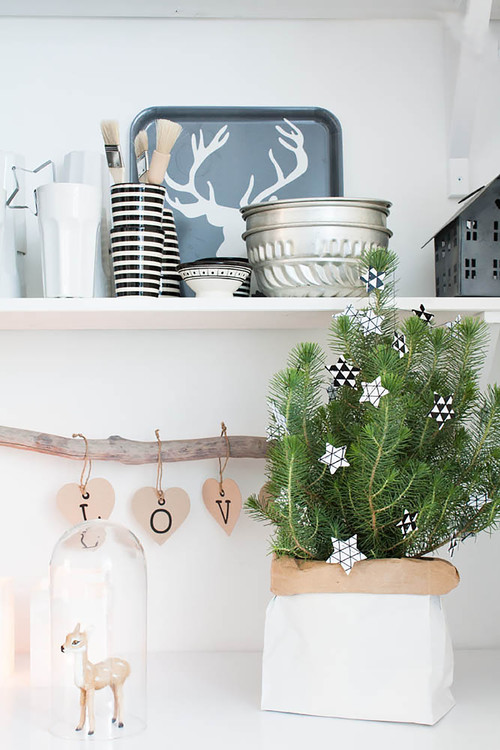 2. Modern – This tabletop tree is made of wood and needs no decor. It fits quite nice into the minimalist design of the space.
3. Opulent – This tree is made to look like it's made of ice and snow, and underneath the light shines brightly.
4. Jeweled up – This white tree is adorned by jewelry as a real personal touch.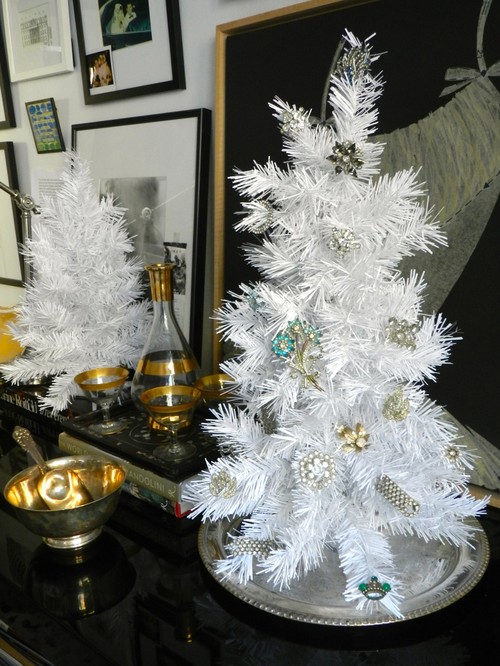 5. Small not small – This not so small, smaller tree is simply draped with garland and string lights, letting the beauty of this real pine tree to shine.