Easy as Pie – Interior Decor Ideas for Summer
You want to add a lighter look and feel to your home decor this season but don't want to spend too much money. Check out these easy tips that will work well in all spaces:
1. Macrame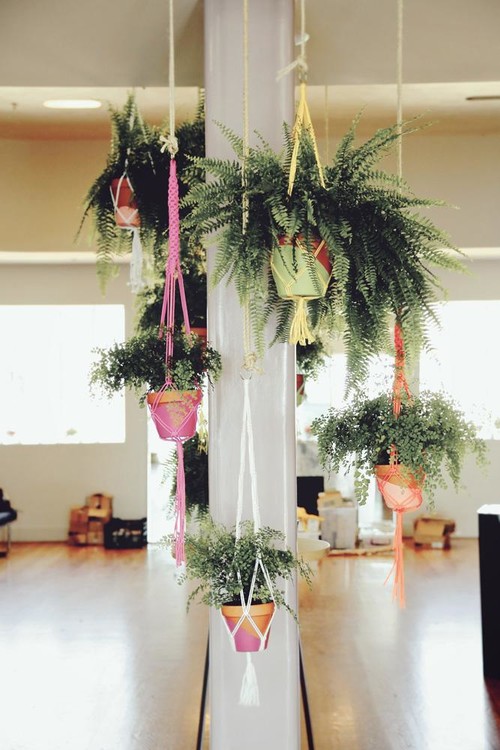 You have likely seen knotted textiles in stores a lot lately. They usually come in hanging wall pieces and plant holders. These simple pieces give an instant bohemian vibe that will get you feeing summer ready and relaxed at the same time.
Plants just may be the new kids! Yes more and more people are wanting to bring greenery into their homes. But it's not a joke. Taking care of plants can be quite the challenge and some plants need a lot of TLC. However, plants add real charm to homes especially in the summer when the bright rays shine through the windows. Mixed in with plants and ahhhhh….
Yes, bowls. Why? Bowls are an easy way to change up your serveware without investing too much. And who wouldnt love there breakfast cereal or sherbert or cold soup served in a colorful bowl? Instant summer.
4. Beach art
Wall art with colours or elements remiscient of the beach instantly gives a feeling of better weather. Just looking at such a piece of art while the window is open and a gentle breeze flows in as you sip your favourite beverage, and you're pretty much there!
5. Linen
Of all the fabrics, the fabric that is most perfect for summer is linen. Linen is light and airy. And, you can layer linen without it feeling or looking too heavy. Its the go to summer fabric!